In the Unbundled Attorney Mastermind podcast, we interview our provider attorneys and leading experts in the legal industry to identify best practices for fielding internet generated leads. We also discuss how to ethically and effectively offer unbundled legal services and other affordable options in your legal services practice.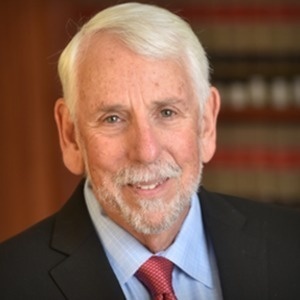 04 NOVEMBER 2017
Episode 43: A Discussion with the Founder of Unbundled Legal Services, Forrest "Woody" Mosten: Exploring the History and Exciting Future of Unbundling
Considered to be the founder of the "Unbundled" concept, Forrest "Woody" Mosten has spent the last 20+ years advocating for the awareness and ethical acceptance of unbundled legal services. Today Woody joins us to share the background and history of unbundled legal services, and how it is positioned to have a tremendous impact on access to justice in the future. He gives us a fundamental understanding of what the core unbundled services offerings are, including examples of what he offers in his own practice. We share a ton of resources, websites, books, and training that help educate attorneys on how to ethically and effectively deliver unbundled services in their practice.
To read a complete transcript of this interview, click here
In this episode, you'll learn:
The story of the genesis of unbundled legal services, including how Woody came up with the name and how the first ethics opinions were released by the ABA
How Woody uses popsicle sticks to teach unbundled services to his students
Woody's 7 core unbundled service options, and how to implement each of them in your own practice
Why he considers "Advising Client" to be the fundamental unbundled service that often goes overlooked and underutilized in the average lawyer's practice
How Woody defines the difference between "Discovery" and "Gathering Facts", and how you can start to think about offering each as separate discrete tasks
Why unbundled was once considered to be a standalone service separate from litigation, but has now become a valuable service option for both uncontested and contested legal matters
How to offer "Negotiation" as an unbundled service, and the different ways you can assist your clients by handling this aspect of their case
How drafting documents can encompass a lot more than just preparing court forms and documents
The value of offering to write letters for your clients, either as a ghostwriter or on your law firm letterhead
How judges influenced Woody to change his mind about the value of attorneys offering to make a limited appearance for their clients
A breakdown of organizations and committees that provide valuable information for lawyers and have been instrumental in the growth and acceptance of unbundled legal services
The topics Woody covers in his most recent book "Unbundled Legal Services: A Family Lawyer's Guide"
How unbundled legal services helps attorneys build a more profitable practice
Some of the barriers that still need to be overcome in order for unbundled legal services to be offered by a greater number of attorneys
Details on the first national training for unbundled legal services taught by Woody coming up during March in Chicago
An invitation for a "Round Two" discussion with Woody on law schools, incubators, and how to educate and inspire our next generation of attorneys to offer unbundled legal services in their practice
And much more…
Resources Mentioned in This Episode
If you enjoy this podcast, please head over to iTunes, subscribe to the show, and leave us a review. We love hearing from our listeners and look forward to reading your feedback!
For more information about Unbundled Attorney and how our Lead Generation services help grow your practice, visit: https://www.unbundledattorney.com